Detailing In Leesburg, FL
Our detailing crew uses only the best and top of the line marine only washes, waxes and protectants. We wash, wax, wet-sand, clean upholstery, wash carpets. We bring your boat back to "new" again! No corner is missed, we detail from top to bottom.
How are we different?
We have a dedicated bay for detailing, she will be kept out of the sun.
Most shops have contracted help. We hire dedicated detailers. This means your boat is scheduled and done on time when promised.
We cover our shoes. This means your boat stays cleaner during the process.
We offer "package" deals. Just another way of thanking you for your other business.
We do a 21 point inspection, including your trailer/tires. We are proactive and will alert you to work that may be needed.
The bottom line is we treat your boat like it's ours.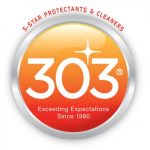 Contact our staff to learn more about our boat supply store. We serve clients in Leesburg, Marion, Citrus, Osceola, Polk Florida, and other surrounding cities and counties.
.